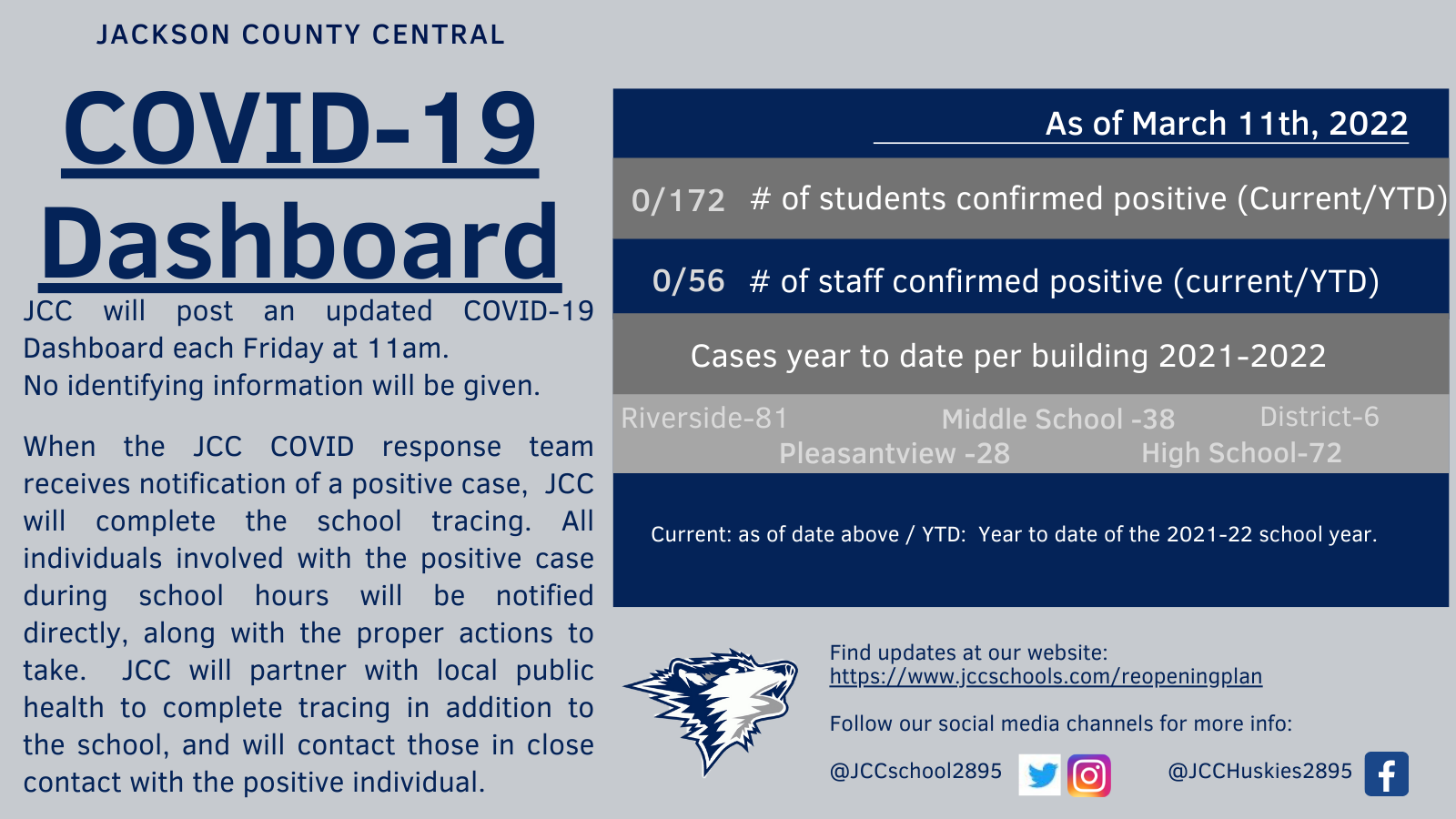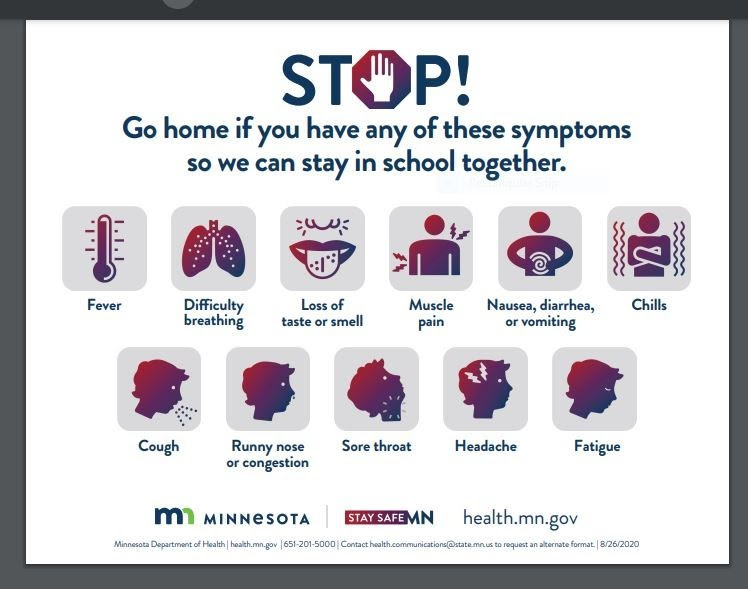 The COVID-19 Decision Tree for Schools and Child Care has been retired and is replaced by the isolation and quarantine guides below. These guides reflect current CDC recommendations regarding when to isolate and quarantine and for how long depending on a person's ability to wear a mask consistently.
Jackson County School District was able to recieve BinaxNOW COVID-19 Antigen self-testing kits for our students to access free of charge. The test is completed at home with rapid results without the need to ship samples to a lab or for a prescription from your healthcare provider. We are not allowed to administer the test at school. If anyone in your home is positive or if your students are showing signs or symptoms of COVID-19, please keep your students home and email alyssa.anderson@jccschools.net for more information and to request a test kit.
Jackson County Central also has Vault PCR tests available for staff and students, this test does require to be completed at home via a zoom appointment, free of charge, but is required to be mailed to the testing lab by the school district. Due to the process of mailing the tests back, these tests will be available for pick up at any building, on Tuesdays of every week, and need to be returned the following day (Wednesday) to the JCC High School office by 3pm to be shipped out. The school will pay for the shipping. All results are emailed directly to the individual and JCC does not receive any test results.

Our goal is to keep in-person school going all year. This is an important mission. Our biggest challenge in meeting that goal will be if the COVID-19 virus spreads in our schools and we do not have staff to manage a normal school day. Let us all do what we can to slow the spread for the benefit of all our staff, students, and families.